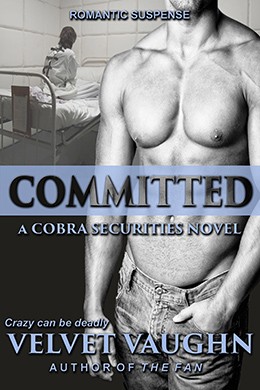 Title:
Committed
Series:
COBRA Securities #

3
Genre:
Romantic Suspense
Something sinister is lurking behind the opulent golden doors of the Bexley Institute. Patients are checking in but they aren't checking out. They just disappear…

Socialite Rachel Bancroft's pampered life could never prepare her for the nightmare she is about to face. When her childhood friend vanishes, she poses as a patient at the Bexley Institute - a renowned psychiatric counseling and recovery center. Rachel makes a crucial mistake trusting the wrong person. Now those responsible for her friend's disappearance want her dead.

Former FBI Agent Ben Colton stumbles onto a potentially evil plot involving the Institute. When his investigation uncovers a ghastly crime, he must save the woman he loves before she becomes the next victim.
Buy the Book:

, 

Also in this series: